JACKSONVILLE, Fla.
— It's been two weeks since the Florida Gators last game and a year since their last game at the Georgia Bulldogs. If you're a UF fan, you know where this is going.
When Florida (4-3, 1-3) and No. 1 Georgia (7-0, 4-0) meet for the 100th time in their storied Southeastern Conference rivalry, there will essentially be two very different measuring sticks in play. Saturday at TIAA Bank Field.
They are:
1) What adjustments were or can be made to fix the defensive issues that allowed LSU to rush for 528 yards and convert 10 of 14 third- or fourth-down situations in a 45-35 home loss to the Tigers in October. 15?
2) How much is the UF quarterback Anthony Richardson has grown since his first career start against the top-ranked (and eventual national champion) Bulldogs on October 30, 2021, when his three turnovers in just 88 seconds with three minutes left in the first half turned a game for anyone from a 24-0 halftime deficit into a flash of red -a black eye?
[Read senior writer Scott Carter's comprehensive "Opening Kickoff" setup here]
To be fair, the Gators could have shown significant progress on both fronts on Saturday and still end up on the wrong end of the standings. That's how good the Bulldogs are. That's why UGA, having won four of its previous five in the series, will enter the game as a whopping 22.5-point favorite, putting UF in its biggest underdog role in more than 40 years.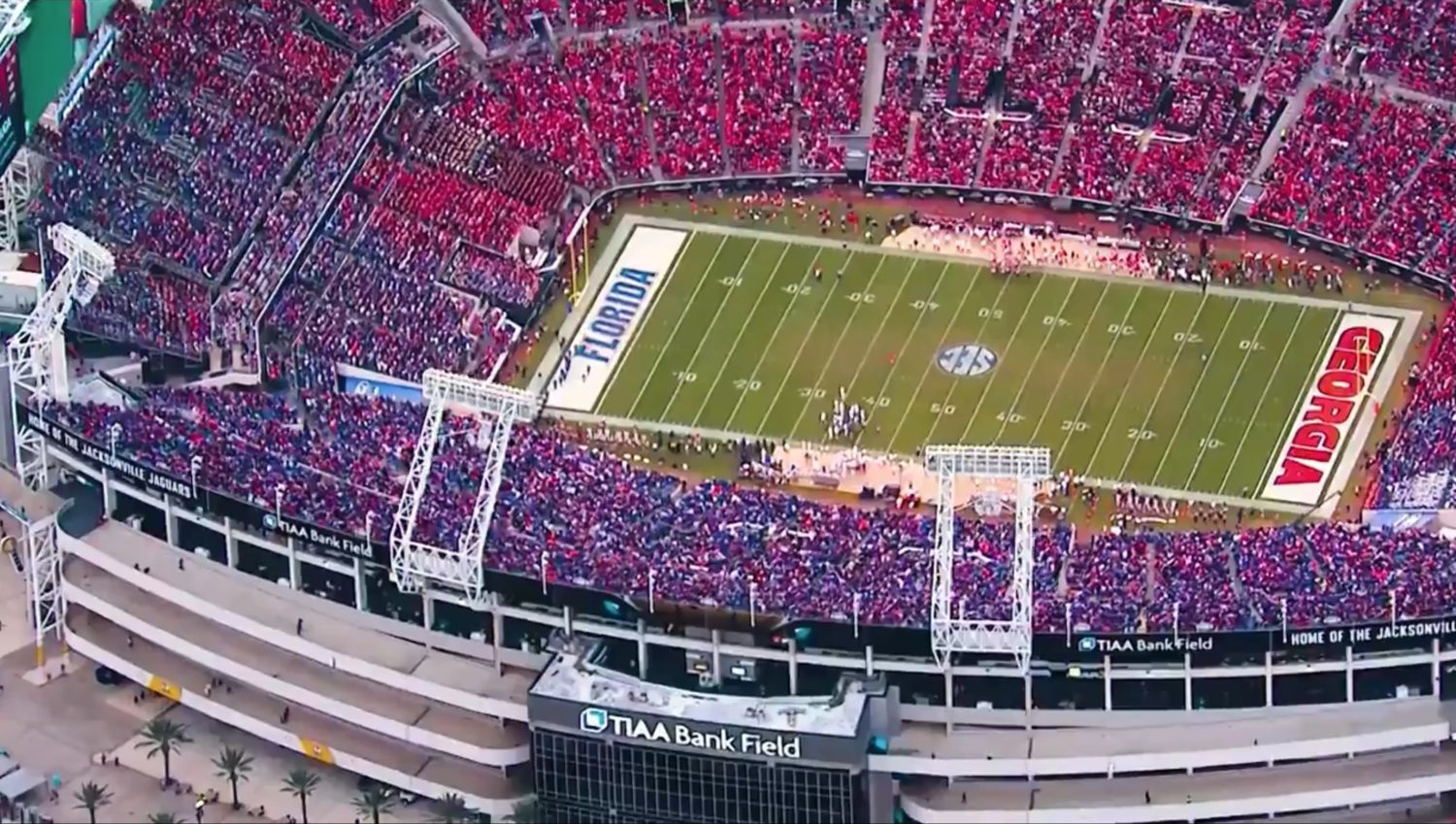 Both teams are off by the end of the week, which is often the time when struggling teams make changes. The Gators, looking to avoid their worst five-game start in the Southeastern Conference since an 0-10-1 debut under Charley Pell in 1979, qualify as a "struggling" bunch, but this is college football and there's only so much that can be done in relation to staff. Scheme is another matter and it is safe to assume that Coach Billy Napier and his team will do something different defensively, with UF giving up 429.3 yards per game (that's 12th in the 14-team league and 108th out of 131 FBS classifieds) and allowing opponents to convert on third down 52.6. – percentage efficiency. That's 130th nationally (only Colorado is worse at 52.8 percent), which should make Georgia quarterback Stetson Bennett (2,033 yards, 7 TDs, 1 INT), running back Dajuan Edwards (334 yards, 5 TDs) and tight end Brock Bowers (26 catches, 393 yards, 2 TDs) pretty confident.
For context: Georgia's defense is allowing just 247.1 yards per game (first in the SEC, fourth in the nation) and is taking a third-highest 29.5 percent from the field (13th in the FBS). Oh, and the Bulldogs are also allowing just 9.1 points per game (first SEC, second FBS) and just 83.4 yards rushing (first SEC, fourth FBS), which is the best thing the Gators do. They do so after taking five players from what was considered a generational defense in the first round of the 2022 NFL Draft. They replaced great players with more great ones.
Now about Richardson.
To recap, Richardson made his first career start against Georgia last season and things were going well (not great, but certainly not bad) with 2:24 left in the first half and the Gators trailing just 3-0 after hitting Bennett in match. red zone. UF's next three series went like this: fumble, interception, interception, each of which was converted into a Bulldogs touchdown.
Richardson finished 12 of 20 for 82 yards and three turnovers (plus 12 carries for 26 yards) before giving way to Emory Jones. Georgia won 34-7.
Was it fair to trot out a redshirt freshman (even an athlete as gifted as "AR") against the nation's best defense? Of course not. It does not matter.
A year later, Richardson has made seven more starts and continues to develop. He completed 56.5 percent of his passes, 1,367 throws and six touchdowns to go with 395 rushing yards (second on the team) and six more TDs. He still has turnover issues (7 INTs, 2 fumbles), but the Bulldogs will also be weary of the playmaking ability that allowed Richardson to tally 515 yards of total offense and four touchdowns (plus two turnovers) in a 38-33 shootout loss at Tennessee last month .
This UT defense is no match for this UGA defense. However, this Volunteers team remains undefeated, ranked third in the nation and will travel to Georgia next weekend for a showdown that will likely determine the SEC East. There's no doubt this game is looming in the back of the Bulldogs' collective minds.
But first there is an opponent to deal with. And in rivalry games, strange things happen.
The Gators hope that's the case at No. 100 Florida/Georgia.
Kickoff is scheduled for 3:30 p.m. on CBS, with Brad Nessler calling the plays, Gary Danielson providing analysis and Jerry Dell on the sidelines. For information on radio and television broadcasts, click here. The game will be played Wednesday at 11:30 a.m., Thursday at 2 a.m. and Friday at 5 a.m., all on the SEC Network. IMG Sports Network's Learfield Gator coverage with Sean Kelly and Shane Matthews in the booth and Tate Casey on the sidelines will begin at 12:30 p.m. You can also catch the national broadcast with the team of Marc Kestecher, Kelly Stoufer and Ian Fitzsimmons.
Finally follow FloridaGators.com senior writer Scott Carter (@GatorsScott) on Twitter for in-game commentary and analysis. FloridaGators.com will have complete coverage from the game late Saturday night and fresh follow-up content on Sunday as well.